Queen's Platinum Jubilee celebration
This year, Her Majesty The Queen will become the first British Monarch to celebrate a Platinum Jubilee after 70 years of service.
The official organisers of the celebrations have created the The Queen's Platinum Jubilee 2022 website with all the information you would need to know about the celebrations taking place. 
Street Parties
The UK has a long history of holding street parties to celebrate significant national events. You can organise a street party for you and your neighbours without requiring a licence. You may need a temporary event notice and special event trader consents; more guidance on this is given on our Street parties or fetes page.
The government have also written a guide on organising a street party, which you should follow.
You can share your street party event on the official Platinum Jubilee website.
Road closures
You will need to apply at least one month before the event to Nottinghamshire County Council if you will require a road to be closed or if your event will affect access to other public roads or pavements.
It may not be possible to close a road where access requirements need to be maintained. The Council will discuss alternatives with you directly.
If your application is successful Nottinghamshire County Council, in partnership with Via, will supply a set of signs for a 'standard' road closure free of charge.
The Big Jubilee Lunch
The Big Jubilee Lunch takes place from 2 – 5 June 2022, and is a nationwide celebration of neighbourhoods and communities.
You can sign up to receive a free information pack on how you can organise your street party as part of the Big Jubilee Lunch event.
Funding
Communities across the country are being offered the chance to apply for funding from the National Lottery to help celebrate the Platinum Jubilee.
The various funding options available are detailed on the official Platinum Jubilee website include the Community Fund, Art Council England funding and funding available to apply from the National Lottery Project Grants programme.
Our events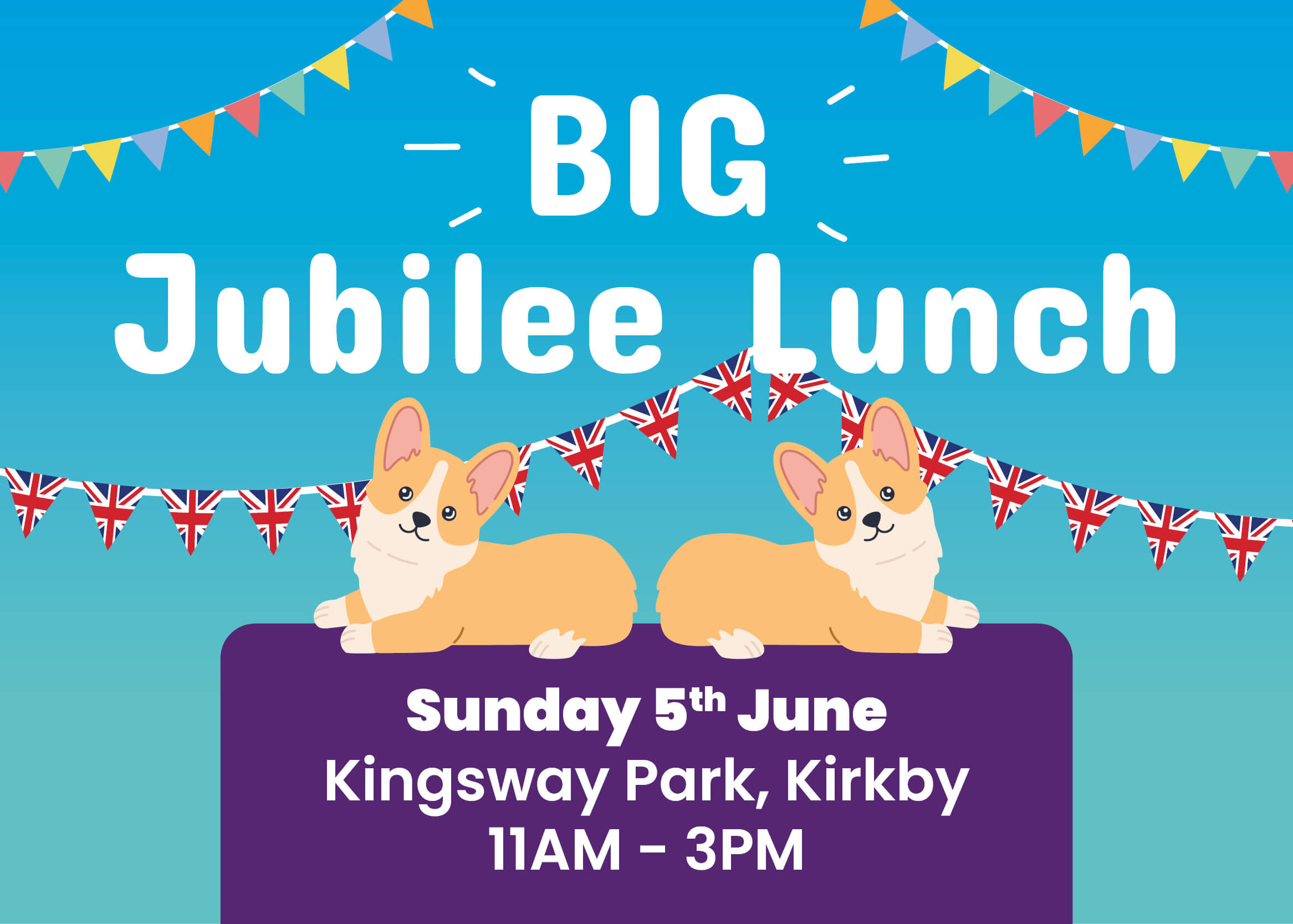 On Sunday 5 June, we are hosting the BIG Jubilee Lunch on Kingsway Park, Kirkby.
Celebrating The Queen's Platinum Jubilee, there will be music, food and drink, stalls and activities for the whole family. 
You are invited to bring your picnic to Kingsway Park and join in the fun from 11am to 3pm. 
Please note: BBQs are not allowed on any green spaces or public areas within Ashfield.