Assistive Technology or Telecare
While our Lifeline service provides all the reassurance some people need, others may need a little extra help.
What help is available?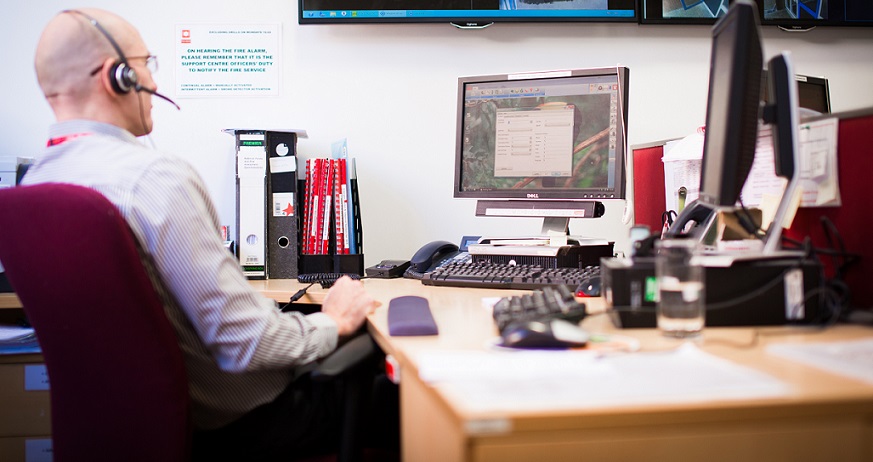 For residents of Ashfield we can provide a range of assistive technology equipment to enhance the support you get from your Lifeline.
As well as the Lifeline unit and splash-proof wearable pendant we can supply and maintain the following items depending on your needs. They provide flexibility in how you can alert us to a need for help.
Wrist worn fall detector
Not everyone may be in a position to press the emergency button in the event of a fall. For example, you might have a condition where falls are caused by blackouts. 
Our fall detector - worn on the wrist - recognises the signs that you might have fallen, and calls us, without the need for you to press a button. It has different sensitivity settings so it's tailored to you.
The detector does feature a button too so you don't need to wear the pendant and the fall detector if you prefer not to. 
Read more about wrist worn fall detectors. 
Bogus caller or attack button
For those using the Lifeline service as a security measure, rather than to help with medical situations, the bogus caller or attack button gives extra reassurance. Fitted at strategic points around your home or worn by you they can raise the alarm silently so anyone being aggressive towards you doesn't know you have called for help.
More about bogus caller or attack buttons.
Smoke or heat detectors or temperature extremes sensors
Smoke and heat detectors are ideal for those who may not recognise the danger if a conventional alarm were to sound.
Temperature extreme sensors can help those who may not realise they are getting too cold because they leave doors or windows open, or forget to put their heating on. It can also help those who leave their heating on during summer months and may be sat in an environment that is too hot for them.  
More about smoke or heat detectors or get general advice on fire safety in the home. 
Property exit sensors
People with dementia can often become disorientated and put themselves at risk by leaving their home at times of the day which make them more vulnerable. 
The property exit sensor can raise the alarm if someone leaves their home outside of pre-arranged times and get them assistance to return safely and quickly. 
More about property exit sensors. 
Flood detector
For those who are likely to leave taps running the flood detector raises the alarm to reduce water damage to the property and any risk to personal safety. They are fixed to a skirting board easily in high risk rooms, such as the kitchen or bathroom.
More about flood detectors. 
Bed occupancy sensor
A pressure sensor mat is placed under the mattress and will trigger the alarm if the person leaves their bed and doesn't return within a set time. It is there to help those who might have a fall while out of bed, or who may be disorientated. Once triggered we'll try to speak to the person through the Lifeline unit to see if there is a need for help, and raise the alarm if so. 
More about bed occupancy sensors. 
Talk to us about Lifeline and assistive technology
If you have a problem with your Lifeline equipment try our troubleshooting page or report a fault to us. 
If you'd like to discuss your needs and see how we can help you then contact us by: 
If you're ready to sign up for Lifeline and assistive technologies you can sign up online.