Wrist worn fall detector
Certain conditions mean you may not be able to press the button when you have a fall and need our help.
If you have falls caused by blackouts, for example, you might not have chance to press a Lifeline button.
How does the fall detector work?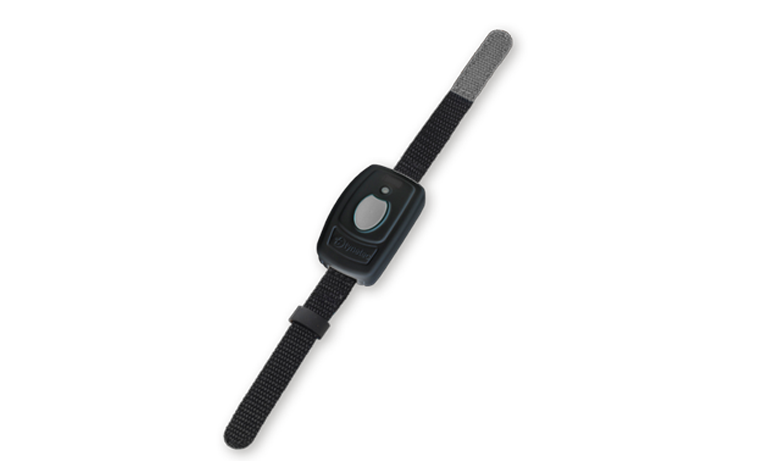 The fall detector uses a combination of acceleration, directional and impact detection to sound the alarm if it senses you've fallen.
There are different sensitivity settings so you know you are receiving equipment that is tailored to your individual needs. The fall detector also has a button that can be used in the same way as the emergency pendant, so you do not need to wear both.
How the fall detector helped Karen
Karen lives with Multiple Sclerosis (MS) and experiences a numbness in her feet that can come on without warning. This has caused her to fall in the past. She leads a very independent life considering her condition but began feeling vulnerable in her home. She considered the basic Lifeline call monitoring package, but was worried that she wouldn't be able to press the pendant if she needed to since her MS has also left her with reduced dexterity in her fingers.
Karen decided to opt for a Lifeline with a fall detector. Knowing the Lifeline Service can contact one of her neighbours to assist her if she fell was enough for Karen to keep her feeling independent. She now has the confidence to go about her daily routine and the peace of mind she needs knowing she's covered if she has another fall.
Talk to us about Lifeline and assistive technology
If you'd like to discuss your needs and see how we can help you then contact us by: 
If you're ready to sign up for Lifeline and assistive technologies you can sign up online. 
If you already have Lifeline equipment but are experiencing a problem with it try our troubleshooting page or report a fault to us.