Lifeline
Our service uses a Lifeline pendant equipment to link you in your home to a 24-hour call centre. You are given a discreet button to wear around your neck or wrist that will connect you to the call centre when pressed, giving you the reassurance help can be summoned quickly in an emergency.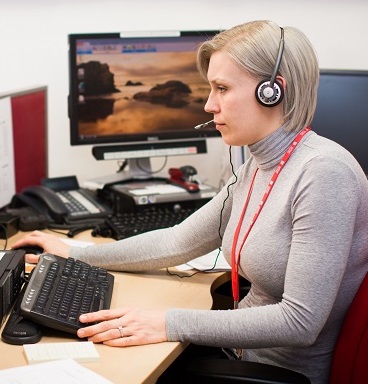 Whether you're worried about having an accident or fall in your home or garden, getting help due to a medical condition, or just want the reassurance that there's someone there day or night to speak to if you need assistance, we can help you.
With a low monthly cost and a one-off installation fee, our Lifeline service provides you with the tools you need to keep living independently and with confidence.
Our customers say: "I consider this service to be a vital one. It is very easy to contact anyone when help is needed and nothing is too much trouble. For the price of this service it is great; I'm pleased I have it."
If you already have Lifeline equipment but are having issues check our troubleshooting page or report a fault to us.
How we can help you
You will have a Lifeline unit fitted in your home, and a pendant you can wear. Both have a button that when pressed will connect you to the call centre. The call centre operators are available 24 hours a day, 7 days a week.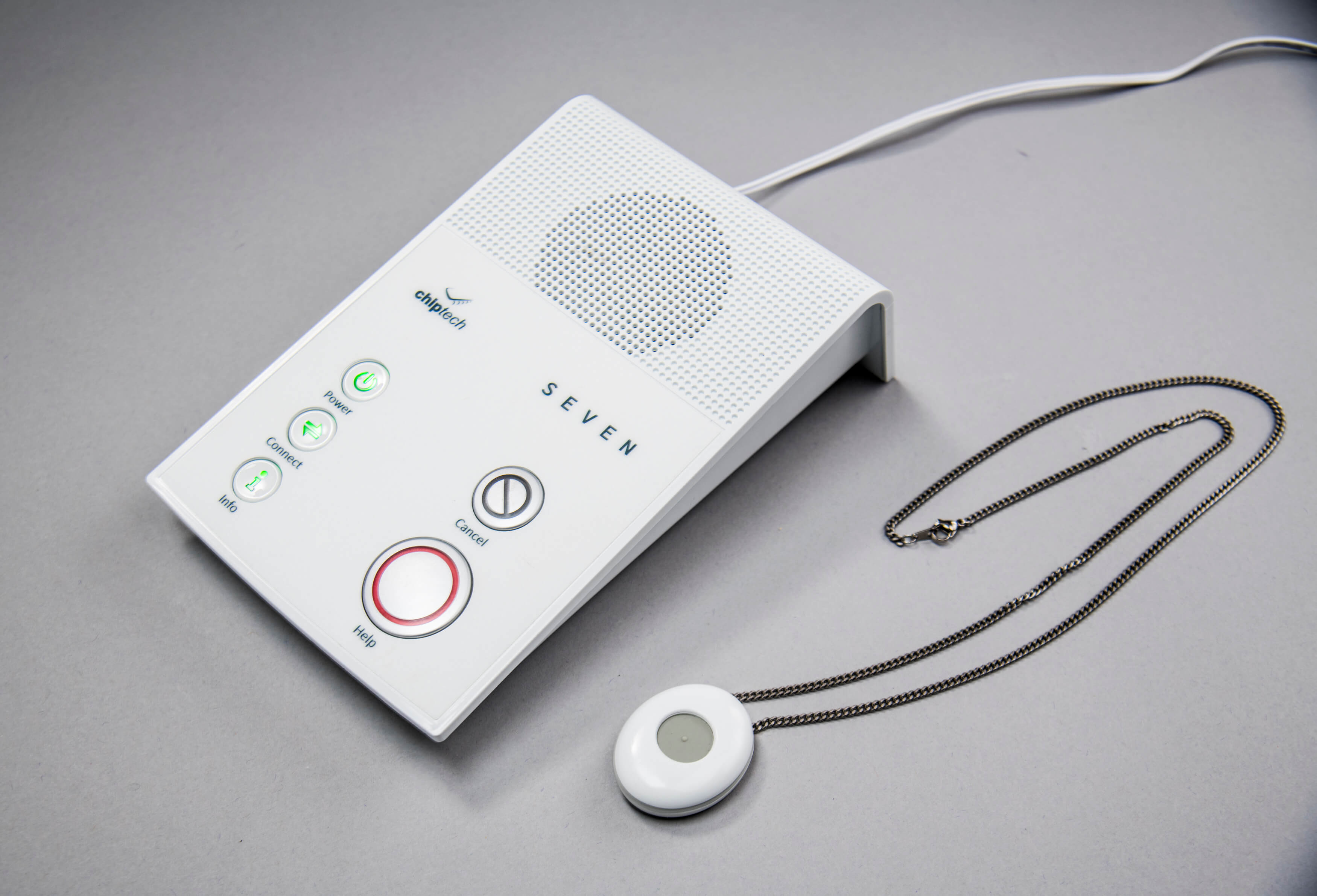 Before the Lifeline is set up in your home, we will ask you for any information we might need when dealing with your emergency calls, such as your medical history and details of those who can help you in an emergency. These are added to the Lifeline record that is displayed when your calls are received, so before we even start talking we know who you are and where you're calling from.
When you press the button and connect to us, we'll ask what help you need and get assistance to you. Don't worry if you aren't able to speak to us for some reason, or cannot hear the operator, we will still make sure that you get some help.
The system won't interfere with other equipment such as answering machines, broadband, pacemakers, or hearing aids.
What can we help you with?
The friendly call centre team are there to take your call 24-hours a day, 7-days a week.
We can immediately help with:
falls - if you fall in your home or garden we'll check if you've hurt yourself, if you can get up by yourself, where you are and if someone can get into your home to help. We'll call the emergency services, your doctor, or your next of kin, as needed
illness and medical emergencies - even if you can't talk to us, we'll use the information we have about your medical conditions to get you the help you need from the doctor or emergency services
anti-social behaviour or violence - if you're feeling anxious we can advise whether to call the police or let your contacts know you need some assistance. If you're experiencing violence or abuse we'll call the police, stay on the line until they arrive and as all our calls are recorded this could be used in an investigation to assist you
fire - we always recommend you call 999 if there is a fire, but if you're unable to do this we can call the fire service for you and make them aware of any information about you which may be important, such as problems with mobility, or the presence of an oxygen canister
property repairs - we also handle out of hours calls about council house repairs, so if you're unable to request a repair online or call in office hours we can do this for you through the Lifeline
loneliness or isolation - although our Lifeline is for emergencies we're here if you need some advice or reassurance. We'll always try and accommodate this but we must prioritise emergency calls. We can put you in touch with befriending services if you do feel lonely or isolated.
If you press the button and don't respond, we'll try calling you to check you've not pressed it by mistake. If you don't answer the call, we'll phone your emergency contacts to let them know that someone needs to check on you straight away. If we can't reach your contacts or they are unable to check on you, we will call the emergency services and ask them to make sure you are safe and well.
Never hesitate to press the button! Even if you're not sure if we can help it's better to call us and check. We're always happy to hear from you and will help you find the help you need if we can't provide it ourselves.
How much does it cost?
The Digital Lifeline service starts from just £5.24 per week (plus VAT), and this is charged monthly.* There is a one-off £12.23 installation charge for fitting the equipment in your home. You won't have to pay the installation charge again if we have to put a new unit in due to a fault.
You can pay by Direct Debit - your installation charge will be added to the first payment.
* Existing analogue service users pay £3.93 per week (plus VAT).  Analogue services are no longer available to new customers.
What if I call by accident?
It's not a problem if you make a false alarm call. Simply inform the operator that you pressed the button by accident and don't need help and we can then cancel the call for you.
Does it work during a power cut?
Yes. Our digital base units come with a backup battery inside which will last around 40 hours.
Where can I use the Lifeline?
The pendant has a range of up to 300 metres so you can call for help within your home or garden. You can even wear it in the shower or bath, as the pendant is fully waterproof.
Get advice on the Lifeline
If you'd like to talk to us about your needs and whether the Lifeline is the right way to help you live independently in a safe way you can contact us by:
If you're ready to sign up to the service you can Sign up for Lifeline online.