The council
We are an ambitious and enterprising council committed to maintaining and improving services in challenging times. Focused on our residents' needs and a desire to help shape a positive future for our district, we are improving our performance to ensure we provide excellent services and value for money.
We have successfully delivered all of our essential services to residents during the COVID pandemic: on top of this we:
delivered humanitarian aid to our most vulnerable residents
and over £20m grants to local businesses.
This represented a huge effort not only the staff at the council but also our organisational and community partners, who we have extremely strong relationships with.
Our journey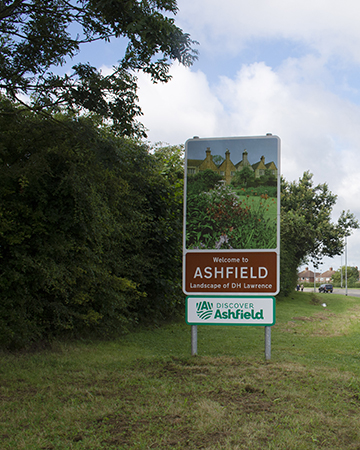 The council is on a positive journey and over the past 5 years we have successfully improved performance year-on-year. To date and going forward budget sustainability is being achieved by becoming more efficient and by increasing income. Our approach has included:
undertaking service reviews
implementing shared services
generating income
making our management leaner
and achieving better value for money through procurement.
Cumulatively the result is a more modern and less expensive organisation that has mitigated the impact on front line services.
Our services and approach
Ashfield is a district made up of 4 distinct community areas each with specific and disparate service and support needs. This is reflected in how we deliver our services and our office locations.
Improving the quality of life of Ashfield residents offers a significant challenge and is not one that can be met by the council on its own. We work closely with other agencies to achieve our objectives and we also recognise the need to join up our thinking across the council.
We manage complex cases and work with our partners to tackle problems. The police and Department for Work and Pensions are co-located with us in our Urban Road Office and we are working closely with the county council and health colleagues on a range of issues.
Looking to the future the council has adopted a more enterprising and commercial approach to support additional income generation from a range of sources. We wants to work more closely with public, private and community groups to secure improvements for our residents.
There is a good working relationship between officers and Members and the administration is keen to make a difference. The council is based on the Leader and Cabinet Model and the post holders will work across the council to implement key projects.
Discover Ashfield and the Towns Fund
The Discover Ashfield Board has helped to build a positive coalition of partners seeking to brigade our assets to ensure we focus on the positive opportunities open to us. We have been successfully allocated up to £50m from the Towns Fund and the Discover Ashfield Board will play a key role with the development and implementation of the key projects.