Local Housing Allowance
Local Housing Allowance (LHA) is Housing Benefit for people on benefits or low incomes who rent from private landlords.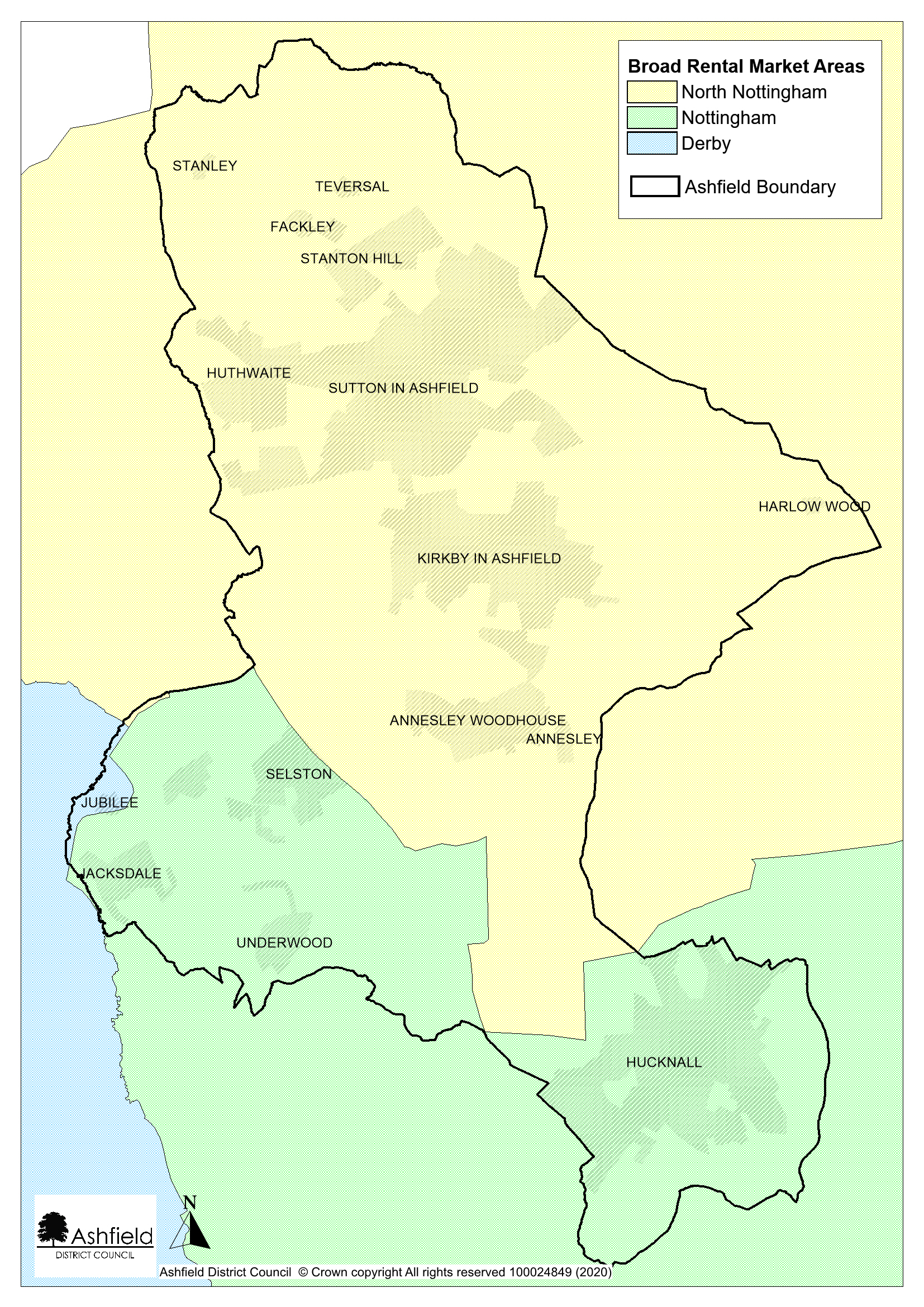 LHA is based on the number of rooms people are allowed and not how much the rent for the property they live in actually is.
The number of rooms allowed depends on who lives with the claimant and so depends on the size of their family.
The maximum amount of LHA paid will depend on:
the number of bedrooms allowed for the claimants family size
the LHA rate for this number of bedrooms for the area the tenancy is in. 
The allowances that will be set by the Valuation Office Agency every April will be the maximum amounts, the actual amount of entitlement will depend on income, savings and the claimant's circumstances.
The claim will be based on the LHA rate that was set in the April prior to the date of claim, and will be reviewed every following April.
There are different rates of LHA for different areas. Ashfield has three different LHA areas, these are called Broad Rental Market Areas (BRMAs). You can find out more about these in the related documents section of this page. 
Local Housing Allowance rates April 2021 - March 2022
North Nottinghamshire
Weekly
Calendar month
Room
£66.50
£288.96
1 bedroom
£80.55
£350.01
2 bedrooms
£103.56
£449.99
3 bedrooms
£109.32
£475.02
4 bedrooms
£155.34
£674.99
Nottingham
Weekly
Calendar month
Room
£80.55
£350.01
1 bedroom
£108.16
£469.98
2 bedrooms
£126.58
£550.02
3 bedrooms
£143.84
£625.02
4 bedrooms
£184.11
£800
Derby
Weekly
Calendar month
Room
£62.83
£273.01
1 bedroom
£90.90
£394.98
2 bedrooms
£115.07
£500.01
3 bedrooms
£136.93
£594.99
4 bedrooms
£182.96
£795
The LHA that is used to work out your benefit will depend on how many people are in your household.
Allow one bedroom for
every adult couple (married or unmarried)
any other adult aged 16 or over
any 2 children of the same sex aged under 16
any 2 children who are under 10 years old
any other child (under 16). 
The maximum LHA rate payable is the four bedroom rate. We do not count other rooms such as a living room, kitchen or bathroom.
Single claimants under 35 years old will be entitled to the one room (shared accommodation) LHA.
single claimants over 35 years old and couples with no dependent children will be entitled to the rate for a one-bedroom property, such a one bedroom flat or a studio or other kind of self-contained accommodation, provided they actually rent a property of at least this size.