Armed Forces Covenant
The Armed Forces Covenant scheme was launched by the Government in 2011 following a high profile Legion campaign on Armed Forces Covenant issues.
Employer Recognition Scheme (ERS) Gold award holders
We are very proud to have achieved the Employer Recognition Scheme (ERS) Gold Award. 
Employer Recognition Scheme (ERS) Gold award holders must: 
have signed the Armed Forces Covenant
must have an existing relationship with their National Account Manager/REED/appropriate defence representative
must already be demonstrating support by holding a valid ERS Silver Award
proactively demonstrate their forces-friendly credentials as part of their recruiting and selection processes
employ at least one individual from the armed forces community category that the nomination emphasises
actively ensure that their workforce is aware of their positive policies towards defence people issues
should be a good example within the market sector, advocating support to defence people issues to partner organisations, suppliers and customers with tangible positive results
within the context of Reserves, the employer must have demonstrated support to mobilisations or have a framework in place. They must demonstrate support to training by providing at least 10 days' additional unpaid/paid leave must not have been the subject of any relevant negative PR or media activity. 
What the Armed Forces Covenant is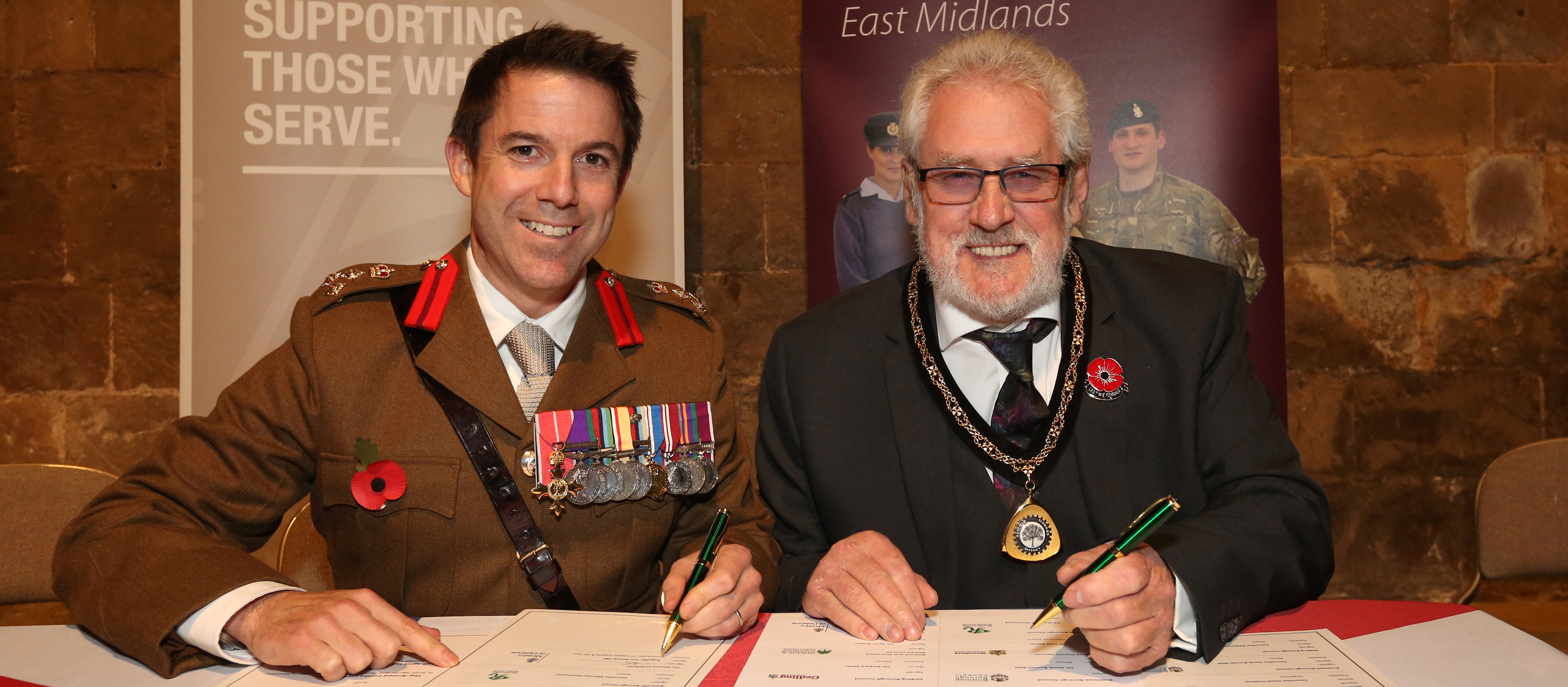 The scheme was announced by the Prime Minister as part of a wider Armed Forces Covenant package in May 2011. This followed concerted cross-party campaigning in Parliament and a meeting between the Prime Minister and the Legion's Director General, Dr Chris Simpkins, at which it was agreed that the principles of the Armed Forces Covenant would be written into law.
The principles:
recognising the unique nature of Service,
ensuring that there is no disadvantage, such as in accessing public services, as a result of service in the Armed Forces
allowing special treatment where justified, such as in the case of injured personnel enshrined in the Armed Forces Act 2011.
A key test of those principles is the extent to which they are applied in practice on the ground, which is why Armed Forces Covenants are so important.
Armed Forces Covenants are voluntary statements of mutual support between civilian communities and their local Armed Forces community. Outlining the mutual obligations between the Nation, the Government and the Armed Forces.
Armed Forces Covenants aim to:
encourage local communities to support the Armed Forces community in their areas
nurture public understanding and awareness of the issues affecting the Armed Forces community
recognise and remember the sacrifices made by the Armed Forces community
encourage activities which help to integrate the Armed Forces community into local life
encourage the Armed Forces community to help and support the wider community, whether through participation in events and joint projects, or other forms of engagement.
Signing an Armed Forces Covenant not only offers a unique and low-cost way for councils to do their bit to honour the Armed Forces Covenant locally. It also offers groups, organisations and individuals within their area access Government funding and the Armed Forces Covenant Grant Scheme.
The Nottinghamshire Armed Forces Covenant is available to view and download from the related documents section of this web page. 
Ashfield District Council Armed Forces Champions
Our Armed Forces Champions are: 
Our past events
You can find out more about events and activities we've undertaken in the past by visiting our Facebook page. 
VE Day
VJ Day
Merchant Navy Day
Addison Act
Reserves Day
Armed Forces Day
Every Poppy Counts
Remembrance